Azienda Agricola Poggetto
born in the heart of the Chianti Classico Area
— Our wines —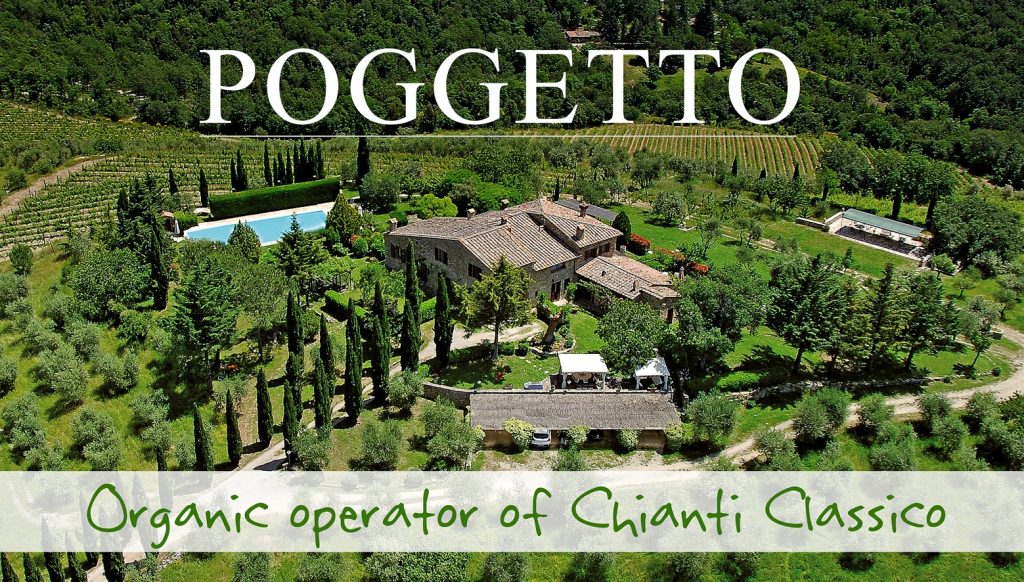 — Poggetto Farm —
Poggetto is a Farmhouse located in the Chianti Classico area of Tuscany and it is not far from Siena, Florence, San Gimignano and Volterra. It is over 300 years old and was completely renovated and restored by its owners Eva e Fabrizio Tozzi.
The farmhouse consists of only three apartments in order to guarantee guests the comfort of an exclusive and peaceful stay. It features a large panoramic swimming pool and upon reservation it is possible to enjoy lunches and dinners prepared with farm products. All apartments have Satellite TV. Internet WiFi service is available inside and outside the building.
The property is sorrounded by over 1500 olive trees and has a beautiful vineyard from which are produced excellent organic wines and a very fine Extra Virgin Olive Oil.
— Our Vineyard —
Our vineyard covers an area of ​​3 hectares, facing south, south-west on rocky soils.
The wine consists of 85% Sangiovese and 15% Merlot.
Over the years, Poggetto wines have achieved their own identity and have been placed by expert wine tasters among the highest quality Chianti Classico wines. Vinification and aging take place in the company cellar. Since 2008 Azienda Agricola Poggetto has entered the Register of Organic Operators.
— Our olive grove —
The olive grove of Poggetto Farm includes 1500 trees over 7 hectares of land, many of which were planted in 1986, after a careful selection of the types. The mix of Poggetto olives produces very light, extra virgin olive oil with an unmistakable herbal aroma.
The storage and bottling of extra virgin oil takes place on the farm premises, in temperature-controlled areas.